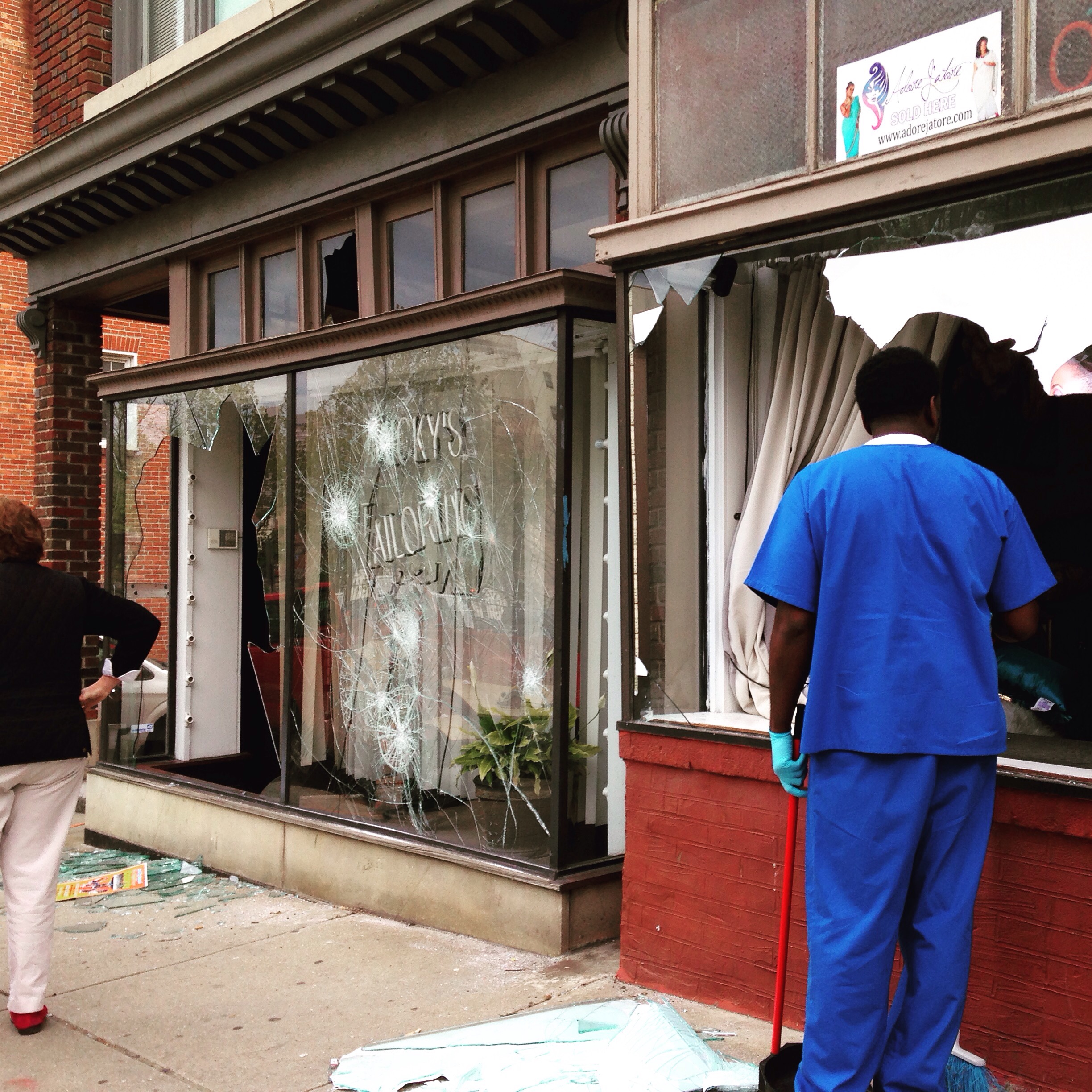 Some advice from our neighbors in Bolton Hill:

We are encouraging community togetherness.

Please feel free to invite your nearest neighbors to sit on your front steps with you.
Have a chat. Make sure your neighbors have what they need.
Prepare for this event like you would prepare for a major snowstorm. Keep your porch lights on.
Your calm presence will be helpful to all.
Let's show them what Baltimore is really about.
#wereinthistogether