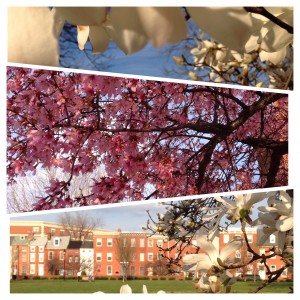 Welcome! Charming Seton Hill is an area rich in religious, architectural and African-American history. The neighborhood was designated as an Historic and Architectural Preservation District of Baltimore City in 1968,and was placed on the National Register of Historic Places in 1975.
Seton Hill is architecturally significant as one of Baltimore's oldest intact row house neighborhoods. Saint Mary's Park, the heart of Seton Hill, is the largest open green space in downtown Baltimore.  It was also named Best Park by the City Paper in 2014.
The Seton Hill Association, Inc. is a 501(c)3 nonprofit community organization and serves as the advocate for Seton Hill liaising with government representatives, businesses, and institutional leaders to further the cause of a diverse, beautiful, and vibrant community. The Association places emphases on maintaining and improving Saint Mary's Park and maintaining the historic character of the neighborhood, a designated National Historic District.
The board is freely and openly elected by Seton Hill Association members. We encourage you to contact the Association with any ideas, comments, or concerns about our neighborhood, and we hope that you will become part of our organization. We are your advocates.
And don't forget to Like us on Facebook so you can receive the most up to date information about Seton Hill!
Here's a map of Seton Hill's historic boundaries from the neighborhood's designation as a Baltimore City Historic District.