3 May 2014 was a gorgeous day!  Not only was it beautiful outside, but we had a great turnout from the neighbors and the Baltimore Bike Party!
We started at 9am, sweeping, pulling weeds and raking.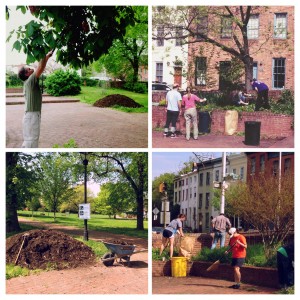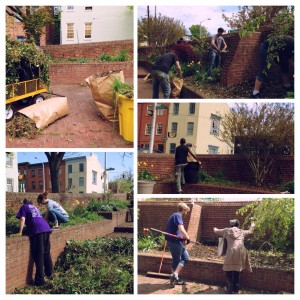 Then we moved onto planting new bulbs, replanting trees/bushes and mulching.
Some people were able up stay well into the afternoon, making our beautiful park more lovely than ever!